Session Locations
Seniors usually combine country and city locations. We are very flexible and can do some in the studio for one of the locations, but most choose to go outside for the entire shoot--it is Colorado! Every senior is unique.
We get some great yearbook pic options, but the shoot is much more than that. We provide a once-in-a-lifetime experience. It is an uplifting and creative shoot to capture your many looks and your personality. Stylish and creative...and respectful of the young men and women we photograph.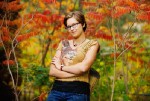 Country
Colorado! Nature, barns, streams, trees, flowers, fences, ranches, rocks and boulders, and sometimes wildlife! Seniors almost always want to get some images in a natural, Colorado environment. We have several areas along the Front Range that work well with the harsh Colorado sun and winds..areas where your senior will just love the images and variety.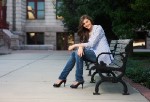 City (soft or hard urban)
Most seniors want some city-style images, because it is a lot of fun wandering around seeing unique ideas and getting great shots and poses with color, textures, architecture and all that tougher or softer urban areas offer. It gives a wide variety of looks in a relatively small area. We can do Colorado Springs, Manitou Springs, Old Colorado City, and other areas like Denver and Littleton for seniors north of us, and Pueblo and Canon City for some unique looks.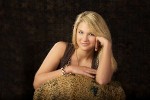 Studio
We have a great retro-style studio in Monument with great lighting, awesome backdrops, and some fun props. Most seniors want outdoor images entirely, but a senior can certainly choose our studio for one of their two locations....or come back to the studio at a later date on one of our stylized "Add-on Sessions."