Add-on Sessions
Add-on Sessions are stylized portrait sessions using professional lighting and techniques to maximize a particular idea/look for the senior and parents. These sessions can take more time to go places, coordinate, and shoot so they are add-ons after a senior completes our Signature Senior Session.
Yes, we can often add-on some special-emphasis ideas on the Signature Session. But many parents and seniors want the variety of natural country (nature) and city (urban) looks for the Signature Session and would rather come back at another day/weekend/season and get some stylized and themed images in an Add-on Session. Many want to do these add-on sessions in the late fall/winter/early spring months.
Add-on Sessions have an additional reduced session fee for our time, travel, lighting assistant, planning, and editing as well as a deposit towards product/print purchase of images specifically from their Add-on Session. See our list of ever-growing add-on sessions.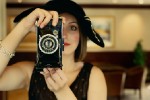 Vintage & Retro: ($150 Session Fee + $150 deposit towards "Vintage & Retro" products/prints)
This is a popular add-on. Take out the great vintage and retro stylish clothes or have us show you some places to purchase amazing discounted vintage & retro clothes for the shoot (and for stylin' around town). Indoor or on-location in urban or natural settings. We have some vintage bikes, cameras, typewriters, skis, hats, and more...and you can bring some ideas too for a very classy and fun vintage & retro style. Add-on vintage hair & makeup if desired for $100 or do it on your own or come like you are!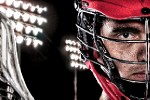 "The Edge" Athlete: ($100 Session Fee + $100 deposit towards "The Edge Athlete" products/prints)
This is where superb lighting and photography meet superb athletes. Experienced photographers combine with professional lighting to get that "Edge" look that shouts determination, confidence, competence, and passion. Images taken in studio usually on black or white backgrounds and sometimes combined with specialized software and editing techniques to extract the athlete image from the background combined in a composite with an edgy and appropriate background. Parents and seniors often purchase a print on metal..and that is an especially neat gift to give to the senior. "The Edge" -- no smiles allowed...usually:)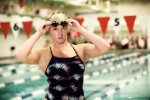 On-location Athlete: ($100 + $100 deposit towards "On-location Athlete" products/prints)
You want great sports portraits (sportraits) where you perform you sport. It may be at a pool, your soccer fields, a stadium, a gym, a weight room, a track...we can go on location and bring the right lighting gear and ideas to get awesome sportraits. Parents and seniors often purchase a print on metal..and that is an especially neat gift to give to the senior.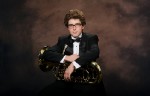 The Musician: ($100 Session Fee + $100 deposit towards "The Musician" products/prints)
You have a musician in the family! And you have invested a ton into musical instruments and lessons. Remember these years and the musical talent of your son or daughter and capture some gorgeous images, usually in studio, but on location options too. Classical portraits with awesome, professional lighting and skills or take a different path and go edgy, gritty urban with your musician for a unique look. Parents love our fine art paper framed and our canvas, and even the metals to display a portrait of their son or daughter unlike any other.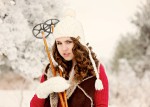 Snow Country: ($100 + $100 deposit towards "Snow Country" products/prints)
Colorado! It snows--it is an awesome place to live. Mountains, snow flurries, evergreens covered by the latest snowstorm. Old skis, sleds, mittons, scarves, hot chocolate, boots, stockings, headgear, snowboards, fashionable winter clothes...this is the shoot for you...and a shoot to remember your time in Colorado!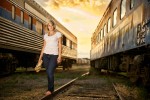 Railyard: ($250 + $200 deposit towards "Railyard" products/prints)
Old railcars, tracks, metal, history, fashion and drama. Want unique, creative railroad images? The railroads have cracked down on people shooting on railroad tracks for safety. So...come with us to the safety of the Pueblo Rail Museum where we bring the lights and small props and you bring some fashionable clothes and let's style it up. This is often a great session to also get some vintage/retro and fashionable railroad themed images too. Its a drive and it takes time, but it is so worth it for a once-in-a lifetime fashion shoot at the rails! The images that we get are often awesome ideas for large wall art in metal, canvas, or framed art paper prints.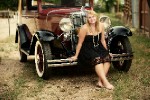 Wheels: ($100+$100 deposit towards "Wheels" products/prints)
Have a car you are proud of? Truck? Bike? ATV? Have access to an old vintage vehicle? Guys love this add-on too! Let us get some awesome shots with you and your "wheels"...probably your first wheels and now is the time to get images of your relationship with your vehicle! Many of our clients use these images for a Christmas present or graduation gift with the image printed on metal or canvas.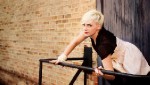 Fashion & Style: ($300 Session Fee + $100 deposit towards "Fashion & Style" products/prints)
Get ready for a shoot of a lifetime. With hair & makeup included, clothing ideas, and a local model to help with posing tips, this shoot is all about getting you images that no one else gets -- fashionable, stylish, and tons of fun. Usually in studio or downtown Colorado Springs with model-like lighting. Get your style on!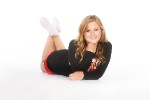 Cheer or POMs: ($100 + $50 deposit towards "Cheer or POMs" products/prints)
What better way to capture your cheer or POMs high school career than getting well-lit, quality shots in our studio -- most often on a white or black background. Let your spirit shine with these great images.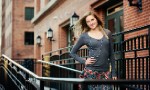 City Lights: ($250 Session Fee + $200 deposit towards "City Lights" products/prints)
Denver! City Lights! What could be more fun than going on a fashion/model-style shoot in downtown Denver. Around every corner, there are textures, architecture, lights, people, and more and more ideas for that urban stylin' that you have wanted. These images can look amazing on large canvas, metal ,or fine art prints. Its a drive and its time consuming...but oh, is it worth it! And...its something most seniors will never get a chance to do - but you do.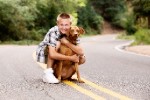 Pets: ($50+$100 deposit towards "Pets" products/prints)
Your dog. Your cat. Your rabbit. Your pet. Your special friend. Life is short for our animals (I know...I have had 5 dogs). It is very special to capture some images with these pets that are not just an iPhone clicked snapshot, but quality images that can sit in a frame or on an image box, or in our hearts forever. Pets don't usually have patience, so we have the skills to go out (or in studio) for some quick, great images of your pet and you with your pet.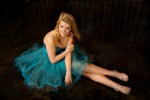 Dress it Up!: ($100 Session Fee + $100 deposit towards "Dress it Up!" products/prints)
You have spent hours looking for an awesome prom or homecoming dress. You look awesome in it. Its a once-in-a-lifetime moment...and you get an iPhone pic at someone's house? Those spontaneous moments with friends are perfect to get, but consider stopping by our studio top get some fantastic, stylish, professionally lit and posed images of you in your most awesome dress. Bring your date too if you want. Bring some friends! Or -- let's go downtown for a few rockstar alleyway attitude shots with that dress!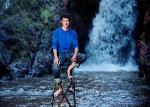 Get Wet!: ($150+$50 deposit towards "Get Wet!" products/prints)
Get wet! That's the theme of this very fun add-on session. H2O is the ingredient, fun is the outcome. Let's go to a waterfall. Let's go to a stream that you can get into and splash. Make it a trash-the-formal crazy event! Bring a friend! The sky (well, the water) is the limit -- so let's have some fun!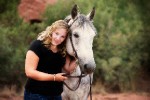 Equestrian: ($100+$100 deposit towards "Equestrian" products/prints)
You love horses! You have a special relationship with your horse. You practice. You work hard at it. You and your horse ride as one. Let us go to your location with your horse(s) and get some memorable images of you and your special animal.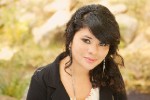 Hairstyles: ($100+$100 deposit towards "Hairstyles" products/prints)
You changed your hairstyle! And...now you wish you had had some pics with both styles you had during senior year. Now you can! Let's go out for an hour or so and get some great pics with your new style!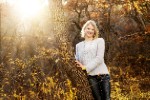 Fall Colors: ($100 + $100 deposit towards "Fall Colors" products/prints)
Fall in Colorado! Colors! Reds! Browns! Yellows! Greens! What an amazing time of year where we live. Yearbook deadline in late summer? Hot, green, but not a lot of color? Want that special fall-color look in nature and the golden glow of the sun! Well, fear not...we can add-on a fall color session - usually in late September and through October. Then its gone for another year. These images are great added in with your album and have a warm, inviting look on art paper or canvas.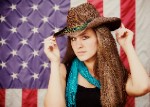 My Heritage: ($100 + $50 deposit towards "My Heritage" products/prints)
Heritage -- " Something that is passed down from preceding generations; a tradition." Proud of your heritage? You may be of Indian descent, African-American, Hispanic, Oriental, Russian, Eastern European, Western European, Mid-Eastern, American...and more...Its your heritage and it is passed from generation to generation. If you have clothing, jewelry, hats, props, musical instruments, or other items that speak to your tradition, your heritage, we can set-up a special session to capture it and display on your wall or gift to someone like grandparents to make them proud. In studio, or in local outdoor areas -- let us capture your heritage.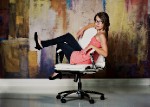 Girls Night Out!: ($300 Session Fee + $0 deposit towards "Girls Night Out!" products/prints)
Girls Night Out! No..not on the town..at our studio for a rockin' awesome photo party. Bring your crazy clothes. Bring your style. Bring your Photo Booth ideas. Let's start up the lights, turn on some music, and take lots of fun pics of you and your friends. Pics for Facebook...pics of an awesome time with friends. Pizza, soda, music...and we can set up hair and makeup too for an added fee. Parent required.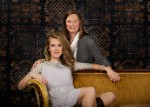 Family Ties: ($100 Session Fee + $100 deposit towards "Family Ties" products/prints)
Father/Daughter...Father/Son...Mother/Daughter...Mother/Son. These are the special and enduring relationships of life. These are the ties that will soon sadden the hearts of parents' as their senior heads off to college -- often in a different state. Its a new life for the senior, but these relationships are what got them here, ready to spread their wings. Memories...relationships that deserve more than a poor snapshot from a mobile phone. They deserve to be looked at, cherished, laughed over, and cried over in coming years in print, on your mobile device, on your wall. Great relationships deserve great photography. Visit our studio -- let us capture your heart.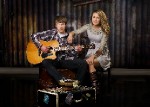 Brothers & Sisters: ($100 Session Fee + $100 deposit towards "Brothers & Sisters" products/prints)
Brothers & Sisters. Siblings. Often rivalry, always love (we hope). This is the time to capture your senior with a brother or sister before they head off to college. Perhaps your older child is home from college and one is about to go to college. What better time, perhaps over the Thanksgiving and Christmas holidays, to stop by the studio or the local park and get a few nice, memorable images of them together.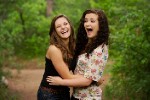 Best Friends: ($100 + $50 deposit towards "Best Friends" products/prints)
High school is about important memories and what better way to capture those memories for a lifetime than a short local session with your best friend or friends. Bring one, two, or more best friends and let's get some playful and great memories. This is usually best shot locally to ease coordination...and everyone will want a print or two to frame or a small accordion book of session images to have forever of their time with best friends.
Steampunk: ($200 Session Fee + $150 deposit towards "Steampunk" products/prints)
Steampunk...Steampunk mixes science fiction and fantasy and includes "social or technological aspects of the 19th century (the steam) usually with some deconstruction of, reimagining of, or rebellion against parts of it (the punk). Steampunk is also a design aesthetic and carries over into personal style with both clothing and jewelry being made in a "steampunk" style. The clothes are not exactly Victorian, adding in technological bits or hints. We can arrange hair & makeup..and you bring the steampunk!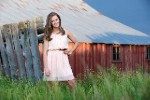 Barns: ($150 Session Fee + $100 deposit towards "Barns" products/prints)
Barns are history...they have a charm that is special. Have an old barn? Know an owner of an old barn? We might be able to shoot there for you---with permission from the owner. We also know a couple of barn locations that are fun to shoot around. The textures, the old wood, the red colors, and the faded fence-posts and overgrown fields can make remarkable pictures--especially near sunset. Let's get some barn pics!