Our Clients...Our Fans...Our Friends...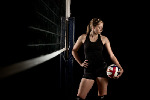 Brad and Susan (dad and mom)..."You've truly put us in a difficult predicament! We were expecting to come in for Kim's senior portrait viewing session and find maybe 5 to 8 photos we really liked and then roll through all the subsequent ordering decisions with ease. Instead, you presented us with a portfolio of exceptional work that re-introduced us to our daughter in more than 90 amazing and creative ways; each photo undeniably capturing the beauty and personality of our daughter and every image evoking a different emotion from us. Narrowing the pictures down to even 30 for an album was an impossibility...they are all SO GOOD! Our session with you was one of the highlights of our year and we can't thank you enough for investing every ounce of your talent and passion to capture this moment in time so perfectly. What a treat to find such a remarkable artist who genuinely cares about his subject(s) and clients! You've definitely left no doubt as to who we'll be calling for a family session and senior picts for Kim's two younger siblings."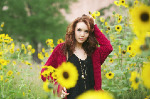 Jessica..."Alpine Photographic Senior Photography is amazing and I had an amazing time getting my senior pictures taken! Ken and John are fantastic and super fun guys! Take a look and visit their site they take some amazing pictures!"
Stacy(mom)..."Overwhelmed today! Ken Mellott and staff have blown me away with the photos they showed me of my daughter. So many beautiful photos. We've enjoyed every opportunity we've had to spend with Ken and his staff! Would recommend Alpine Senior Photographic to anybody! The hard part is now. Which ones to choose......First Senior photo experience, and I loved it! I highly recommend Ken Mellott and staff at the Alpine Photographic studio. He was able to capture so many different sides of Jessica and we loved the variety of photos he was able to create. The shoot itself was so much fun. Ken and John ran the show and we all got to participate! Lots of laughing too! Definitely will go down as a favorite memory for us!"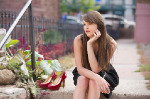 Niki & Tom (mom & dad)..."What a great experience. Ken is truly an artist and made my daughter feel like a model on her special day, something we know will be a lifetime memory. The hardest part of this process is narrowing down the pictures! Linda is amazing in taking an overwhelming feat and guiding us through it. She came in on a Saturday to accommodate my family, sat with us for over 3 hours and we are so happy with our selections. This is a once in a lifetime opportunity for our seniors and we are happy we chose Alpine Photographic."
Kyndal..."Kyndal..."Thank you so much!! What a great experience. Had so much fun working with you. Turned out amazing:)""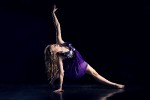 Emma..."Emma..."thank you so much I am so blessed to have you guys doing my senior pictures! I've had such a great experience...thank you so much I loved them!! They were so cool! I'm very happy with them"
Lauren (mom)..."Exquisite and timeless photographs capturing an exciting and memorable time of our lives...senior year of high school. A huge thank you and much appreciation to Ken and Linda of Alpine Photographic. From start to finish, the Alpine team has been genuine and professional. The photo shoots in the studio and outdoors with photographers Ken, Seth and John were fun and creative. These talented photographers blend artistry, lighting, emotion and location to create amazing photographs. Linda has a fantastic eye for detail. We had so many photographs to choose from and Linda made the process stress free and enjoyable. Canvas, metal, artist paper, prints - she was happy to spend time talking over the choices and possibilities. Thank you Alpine Photographic for beautiful, quality portraits that we will cherish forever."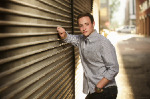 Nikki (mom)..."Our experience with Alpine Photographic has been extraordinary. Three years ago, you provided our family with a once in a lifetime experience when taking on our daughter's senior pictures. Without hesitation, we returned this year for our son's senior pictures and were incredibly impressed with both the professionalism and the quality of the photos. I was amazed at how Alpine Photographic made a senior photoshoot so fun and memorable! I would highly recommend this company to anyone, whether it be senior pictures or wedding photos. Thank you, Alpine Photographic!"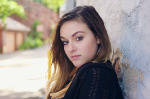 Paige..."Ken, thank you so much! I was blown away when I saw how amazing these photos are. Thank you for the wonderful experience! I can't wait to share these with my friends and family. Thank you thank you thank you!"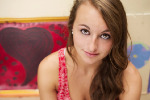 Katie..."Had such an amazing time at my senior photo shoot! A big thank you to Alpine Photographic for the fantastic shots!! "
Teresa (mom)..."THANK YOU SO MUCH Ken Mellott and John for the totally fun shoot and awesome, awesome pictures!! We absolutely LOVE the variety of pictures. Even dear ol' Dad said it will be hard to choose!! Again thank you for truly capturing our Katie girl!! "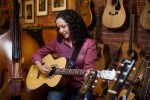 Susan..."Thank you so much for such an enjoyable shoot, Ken! Your work is incredible and the time you spent with me and my family is truly appreciated!"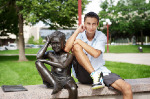 Christy (mom)..."We are so pleased with the photos you took of Nick and look forward to having you take the rest of the kids. Kaitlyn will be a junior this year so we will see you next summer and then Matthew is just a year behind her. You made the process so easy and truly are the first photographer that captured Nick's personality and sense of humor in your photos."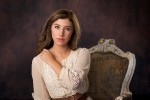 Riley..."Anyone needing senior pictures needs to check out Alpine Photographic - Senior Photography They are so incredible! I couldn't be more in love with the results!!!"
Kelly Jo (mom)..."Thank you Ken, Seth and Linda, your team is wonderful to work with. These photographs Ken took of Riley are truly breathtaking. You did a fabulous job, made it so special, fun and exciting for Riley...really all of us! Riley couldn't wait for each step in this wonderful process... from the pre session model rep activities, consultation, selecting outfits, studio shots, studio results, outdoor shots, to the final results! This is our third daughter you photographed and we couldn't be happier. It's why we keep coming back!"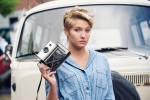 Josey..."My mom and I had the amazing opportunity to have my senior pictures done and you guys did an unbelievable job! We had so much fun and the energy Ken and John had were out of this world. Thank you so much for everything, it was a blast and the pictures are incredible!"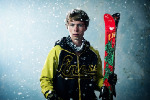 Rylan..."Really good experience shooting with you guys! Thanks for all the cool ski pictures too! Cool experience and I'm glad I got to share it with you guys!"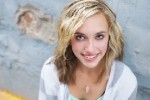 Sarah (mom)..."LOVE THEM! You are awesome KEN!"
Shelby..."Tons of fun! You guys are awesome! Thank you so much"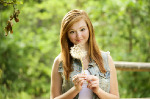 Trista..."I absolutely have fallen in love with the photos Alpine Photographic did for me! They know how to show my eyes, and show up the sparkle in my hair! Thank you so much, I am glad I went to you for my senior photos, and I was able to be a model rep!!"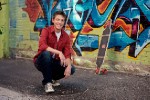 Andrea (mom)..."Thank you so much Ken for the amazing photos and album of Bailey-we love them!"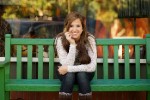 Susie (mom)..."Just had our photo review session with Ken and Linda and we couldn't be happier with Ken's work and our final selections"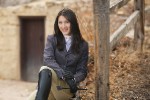 Nicole..."I absolutely loved the photos that the team took! It was such an exciting experience and I cannot wait for more photos. They came out beautifully and they look so professional. I am thoroughly impressed. Wonderful work! "
Anne (mom)..."So impressed with the the professionalism and quality of the pictures that John and Ken took. Had a wonderful time and can't wait for the next session"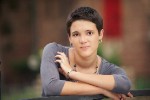 Jessi..."Wonderful people that take wonderful pictures. I couldn't have asked for a better senior picture experience. I highly recommend them to anyone and everyone :)"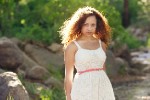 Jennifer (mom)..."God has truly blessed me with a beautiful daughter. God has blessed Ken Mellott with amazing photography skills and an eye for natural beauty!!! Thank you Ken for stunning pictures of our baby girl!!!"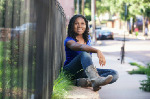 Tori..."All the photos were amazing! It was so hard to choose my favorite. Thank you for the pictures! I think this is the best photo shoot I've ever had"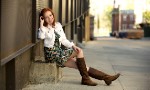 Julie (mom)..."My daughter and I had so much fun with each photo shoot and will cherish those moments forever. I am truly pleased with all of the print work we ordered and will use Alpine Photographic for all of our family photos in the future!"..."Hi Ken, Happy New Year to you and thank you for the wonderful job you did with Nikki's album! We had an amazing experience with you! Great success to you! Blessings, Julie"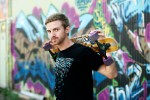 Kristy (mom)..."What a wonderful experience working with Ken at Alpine for my son's senior pictures. Ken was creative, fun and thoroughly enjoyable to work with. The photos are fantastic and original. Also, love the great variety of products available to us. Thanks!"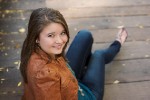 Suzanne (mom)...."We love Alpine and Ken! What an amazing job Ken did on McKenzie's senior pictures. Ken knew just how to get the shoot and did such a great job it was hard choosing them (that's a good thing). The photo shoots were fun and a great experience, he made McKenzie feel confident and relaxed. Then Ken does a great job of helping narrow down and select the right photos and products. I would highly recommend Alpine to all my friends for their children's photos."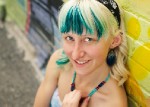 Cass..."Choosing Alpine was the best decision I could have made! It was an absolutely amazing experience!"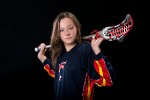 Lois (mom)..."Ken, you are a true professional! Your work is so creative and unique. We really enjoyed our experience with you. It was amazing to watch you create each perfect scene and look. Thank you for making the experience so fun and relaxing!"
Maddy..."I had so much fun on my senior photo shoot! Ken was so flexible and fun to work with. I couldn't have asked for a better experience!:)"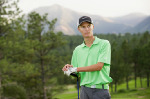 Breland..."I wasn't looking forward to my senior photo session, but Ken made it great! I had a great time and the pictures I saw were amazing! Thank you guys for everything!"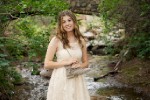 Anna..."Had such a great time with Alpine Photography! The photographers are so fun to work with and so laid back, and the pictures are beautiful! If you haven't already, book a shoot for them to get your senior pictures done! You'll be glad you did (:"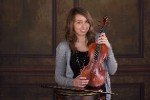 Meaghan..."I had such a great time doing my senior pictures with Alpine Photographic! Their pictures are awesome and I LOVE my senior pictures! "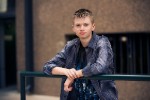 Mary (mom)..."The Alpine Photographic experience is more than just a photo shoot. Ken gets to know you personally and takes the time to truly understand your needs and desires for your photo session. Not only does Ken know how to take pictures, he understands lighting, textures, backgrounds, and what is going to make each picture perfect. And, the laughs and fun on the photo shoot are an added bonus as icing on the cake!"..."Love, love, love these!!!! Ken, you are an amazing photographer! We had such a great time on the photo shoot! I can't wait to see the rest - thanks again!"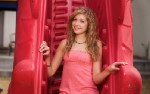 Marisa (mom)..."Alpine Photographic did senior shoots for both of our girls. The photos are amazingly artistic and we had a blast working with Ken! He took the time to explore many poses and locations. Also, we treasure the canvases and albums that we ordered through the studio."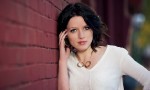 Challinna (mom)..."My daughter had two sessions for her senior pictures. One with Ken and one with John. We had such an amazing experience. They made her feel so comfortable and she had so much fun. When we sat down for our review the slideshow brought me to tears. I couldn't believe how beautiful the pictures were. The most difficult process was to decide on which pictures we wanted....we wanted them all! The absolute BEST experience ever! Carissa's pictures are just so beautiful. We gave the grandparents their folios at Christmas...they cried over how beautiful they are! Thank you so much."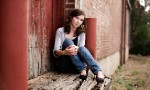 Peggy (mom)... "We wanted a unique remembrance of our daughter's school years and came to Alpine Photographic based on recommendations from other parents. Ken and John did a superb job making our senior feel at home and relaxed, soliciting her input as well as ours to put together a beautiful combination of artistic pictures that are, well, fabulous! The shoot session was fun and light hearted. John and Ken were very particular about getting the shots just right all the while making the experience fun. The photos were very well done and beyond our expectations. Then, when it came time to put together some special Christmas presents for two sets of grandparents, Ken spent time making sure that our collage-picture combinations were just perfect in terms of cropping, color, and balance. We were pleased that Alpine Photography offers more than just, pictures, but had many more photographic products (books, collages, prints on metal surfaces, specialty papers, and so much more). When you choose Alpine Photographic, you are choosing much more than just a photographer!"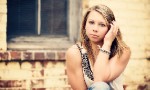 Michele (mom)..."Wanted to provide a HUGE THANKS to John and Ken at Alpine Studies for the fantastic job that was provided when they did my daughter's Senior Pictures!! Their professionalism and positive attitudes provided my daughter with a relaxed and fun photo shoot and the pictures came out fantastic, we are VERY pleased!! Also, really appreciate the many options and styles that are provided – great ideas!!"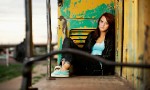 Judy (mom)..."Thank You Ken for such beautiful pictures of my "little girl" who blossomed into a beautiful young lady right before my eyes as we viewed your photos. I know they were actual photos because I was present when you took them, but your work is so amazing that I kept reminding myself that the person in the presentation was my daughter Dani! Thank you for such beautiful memories of Dani's senior year that will be a part of our future forever! I have and will continue to recommend you to anyone who will listen!. Dani LOVED her album and the music to her slide show hit the spot! She said it made her want to cry!!"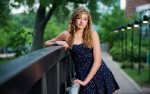 Elyse..."Exceptional in All Ways!! Alpine is the only place I would consider for getting photos taken. Ken and his team really take the time to get to know you, then capture your personality in some awesome pictures! The quality of the photos are incredible and they make the whole process tons of fun. Alpine Photographic is truly a top-notch place that will create phenomenal experiences, pictures, and memories"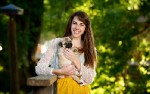 Tatum..."Being a senior model rep for Alpine was one of the best experiences ever! The photo shoots are always so much fun, and it was so easy to just be myself while getting my pictures taken by them. Photography is a craft they really care about, and it reflects so nicely in their pictures! I am so glad I chose them to do my senior pictures, all around, it is a fun experience getting to play model for a few days, and even more rewarding when you see the amazing pictures, and to think to yourself "Wow, this is really me."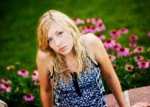 Brooke..."I had Ken take my senior pictures two years ago, and now my sister, Elyse, just had them done by Ken too! We both had them done in Boulder too! I don't know how it's possible, but Ken demonstrates even more expertise with photography now than he did before and has been working with other talented photographers to get the perfect shot again and again. Alpine Photographic is absolutely the best place to get the best quality photos at a good price, and most importantly, the whole experience is one that you will always remember with exceptional pictures. Ken's passion for photography and dedication to his clients really shows! Alpine Photographic is absolutely the best choice for a photography studio in Colorado!"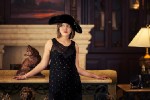 Shelley (Vintage Clothing Boutique)..."What a pleasure it was to work with Ken from Alpine! He's fun, smart, and just an all around great photographer. He has an eye for the beautiful and unusual. He understands how to incorporate any surrounding to best suit his model's persona. I would love to work with Ken again, he makes photography feel brand new! Thanks Ken."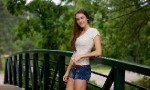 Amy-Joy..."I had such a great time with Alpine! They maintain their professionalism yet promise a fun and encouraging experience. They are so detailed and ensure quality photos. I recommend them to everybody!"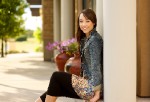 Vince (dad)..."Just back from a senior photo shoot with Ken Mellott at Alpine Photographic for Alex. Ken must be the hardest working man in photography. Several locations, various wardrobe changes (for the daughter) and hundreds of pictures. What I like the best about Ken's pix is that they are creative, unscripted and you can tell Alex is having fun capturing that special senior year about to kick off. I have never seen better senior pictures. I highly recommend Ken and Alpine Photographic!"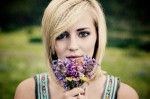 Sarah..."My experience with Alpine Photographic was the best senior photo experience I could have asked for. They gave me so much personal attention, allowing me to have plenty of wardrobe changes and locations. I never felt rushed throughout the entire process, which made it fun and easy for all of us. It was such a great time and I highly recommend Alpine Photographic! The attention to detail during the shoots as well as the amazing final quality of the pictures are the best that you will find anywhere."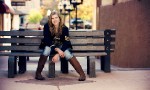 Donnell (mom)..."Awesome photos and a great experience, too! My daughter thoroughly enjoyed her afternoon spent with Ken and John on her photo shoot. Totally professional and easy to work with and the photos were excellent. Ken has an exceptional eye to create one-of-a-kind memories."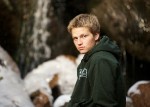 Tamara (mom)..."Alpine Photographic is the best photography studio for Senior pictures. The attention to detail from the entire staff at Alpine makes sure that you get the quality you are looking for. Allowing numerous clothing and setting changes really gives a great variety to the photos. Not only do they shoot "beautiful 'model quality" photos but they also create edgy photos of the best looking guys. The staff really works well with the kids to keep them calm and relaxed during the photo sessions. The studio setting with many different looks or the outdoor settings that Ken selects are settings that are appropriate for your kid and really captures the personality of your child. I am so pleased that we used Alpine Photographic for capturing this special memory. Monument studio with a large city quality."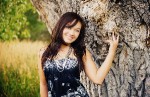 Jenna..."Alpine Photographic is really incomparable! For their affordable price, I got to spend hours shooting in all different areas around Denver and change outfits for different looks. It was quite the experience! Everything Alpine Photographic does is with passion and enthusiasm. The quality of the photos truly doesn't match up to other competitors around the Monument and Colorado Springs area. Your photos (whether they're senior photos, family portraits, baby pictures, etc.) will be the best quality, truly unique, affordable, and a memorable experience that will last a lifetime. I am convinced that you will not find a better place than Alpine Photographic! "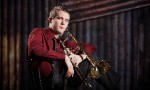 Karen (mom)..."Ken, you are so wonderful and meticulous taking such high quality shots. I know the bright sun was a challenge, but the outcome was first-rate! You had such great locations and poses in mind for a male subject. We love your work and can't wait to see the rest! Thank you!"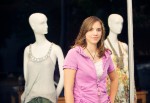 Lisa..."These pictures turned out great!!! I cannot wait to see the rest. I had such a blast shooting with Ken, he made it fun and he took so many pictures. We took some inside, some outside. I gave him kind of an idea about what I wanted, and he just took it and ran with it. I was really impressed by his creativity."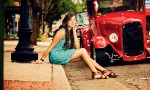 Haley..."I had such an awesome time, so much more than just a photo shoot! Ken really knows what he's doing... from photo shoot to final touches!!"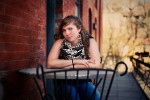 Kayleigh..."Ken, Thanks so much for this wonderful oppurtunity! I can't wait to see the rest! I think the photos turned out wonderful! "Kerrri (mom)..."Ken, once again you've done a great job capturing a personality. The pictures are amazing! Can't wait to see the rest."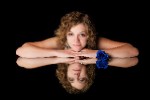 Emily..."This was a great shoot, Ken. I especially loved being able to go to so many different locations. You were so welcoming and funny. I loved working with you, and with Anna and Nicole. It was fun and cool. Thanks so much for everything, these look amazing. My mom and I had a great time."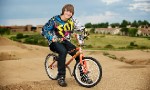 Jason..."I had a great time shooting my pictures everywhere from redrocks to manitou springs in all kinds of light and even my bmx racing! I am very happy with my shoot and the pictures look great! I'd recommend this place to anybody! Thanks Alpine!"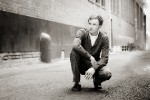 Dawn (mom)..."Thank you for all your help and for giving Ty such a great experience!"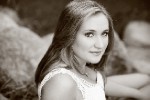 Meagan..."Ken, thank you so much for uploading my pictures. They where amazing. You and your partner are very talented!"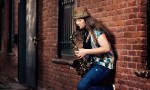 Patty (mom)..."A year later, I still marvel at what you were able to capture in Awnna's photos. I see them daily in several areas of my house and am still taking a second look when I happen to look their way. So glad we chose Alpine."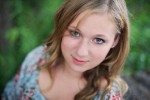 Marci (mom)...SOOOO impressed! What an awesome afternoon, thanks for making our day and senior picture session so great. Way beyond expectations."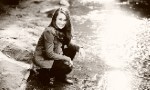 Taylor..."Me and my mom chose Alpine to do my senior pictures which turned out to be the best choice because my pictures turned out AWESOME! We went to a few places and they were both so patient with me and took beautiful shots. I was extremely impressed with them and when we went to go pick out my pictures they never pressured us to spend more but to pick the pictures we wanted. Overall, it was a great experience and I recommend them to anyone needing new photos. Thanks so much, Taylor
Denise (mom)..."My son's senior shoot was a blast; John listened to what I wanted since I got a lot of great ideas from Ken's website. Even the session in the studio to choose the picutures was great fun. Ken taught me a lot about the importance of this time in my son's life. Jake now has his favorite shot with his mustang on a piece of metal that he'll have for a lifetime. Thanks Ken for a wonderful experience with my son. ~Denise"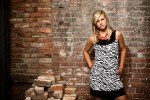 Kristi (mom)..."we just saw the pics of chelsi...SOOO GREAT! thank you all so much. what you have posted is so beautiful..., and i know there is soooo much more! we can't wait to go over final prints :0 thank you for your hospitality, and the great adventure :) so much fun! it truly was a pleasure."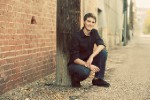 Barbara (mom)..."My overall review at Alpine Photographic, Ltd. receives a 5-star rating. Ken, the principle owner, does a magnificient job of taking great care of his senior (high school) clients. He's considerate of family needs, and he's well worth the investment and trust. I don't recommend other studios when they run "average or typical". If you're after exceptional quality, Ken is your man. Moreover, Ken and his business partner will spend major time with you in order to give you precisely what you want. He'll work until everything is "picture perfect". Not only is he responsive to all of your concerns, he's there in a pinch. Lastly, Ken will give you competitive pricing on high quality albums/prints you want most...but even better -- he'll make sure you have very high quality resolution photos posted to Facebook for appropriate social media marketing purposes. I highly recommend this studio for all of your photographic needs."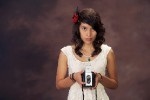 Felicia (mom)..."Can't say enough about the great experience we had, we will be going back for our next senior. Awesome!"
Vicki(mom)..."Thanks to Alpine Photographic, specifically Ken & Linda for the beautiful photos of Maddy! They went out of their way to accommodate us, Ken even showing us the photos on labor day. Book Alpine any time you need beautiful portraits done!"
Ryan..."Thank you so much! Alpine photography is one of a kind."
Lisa(mom)..."Thank you Ken Mellott for the AMAZING senior pictures! First class from start to finish!"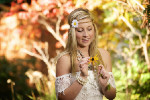 Brooke..."Absolutely love the people and love how they work and take pictures! My pictures turned out awesome! They keep it real and sleek looking!"
Sharon (mom)..."For those of you who have had the honor to know Brooke well, I believe you may be as touched as I was by this slideshow display reflecting her zest and love of life, along with her passion and confidence. Listen to the music, its remarkable at how this all came together, and up to this point in her young life, this goes beyond great pictures - it captures the history of her life! Kuddos to Ken Mellott of Alpine Photographic - Senior Photography, a decorated military man, an esteemed graduate of the Air Force Academy who served and lead throughout his military career. But more importantly, this man's passion for humanity, and spirit of life allow him to connect with people and capture life, not just a picture! Thank you Ken, Linda and staff! "